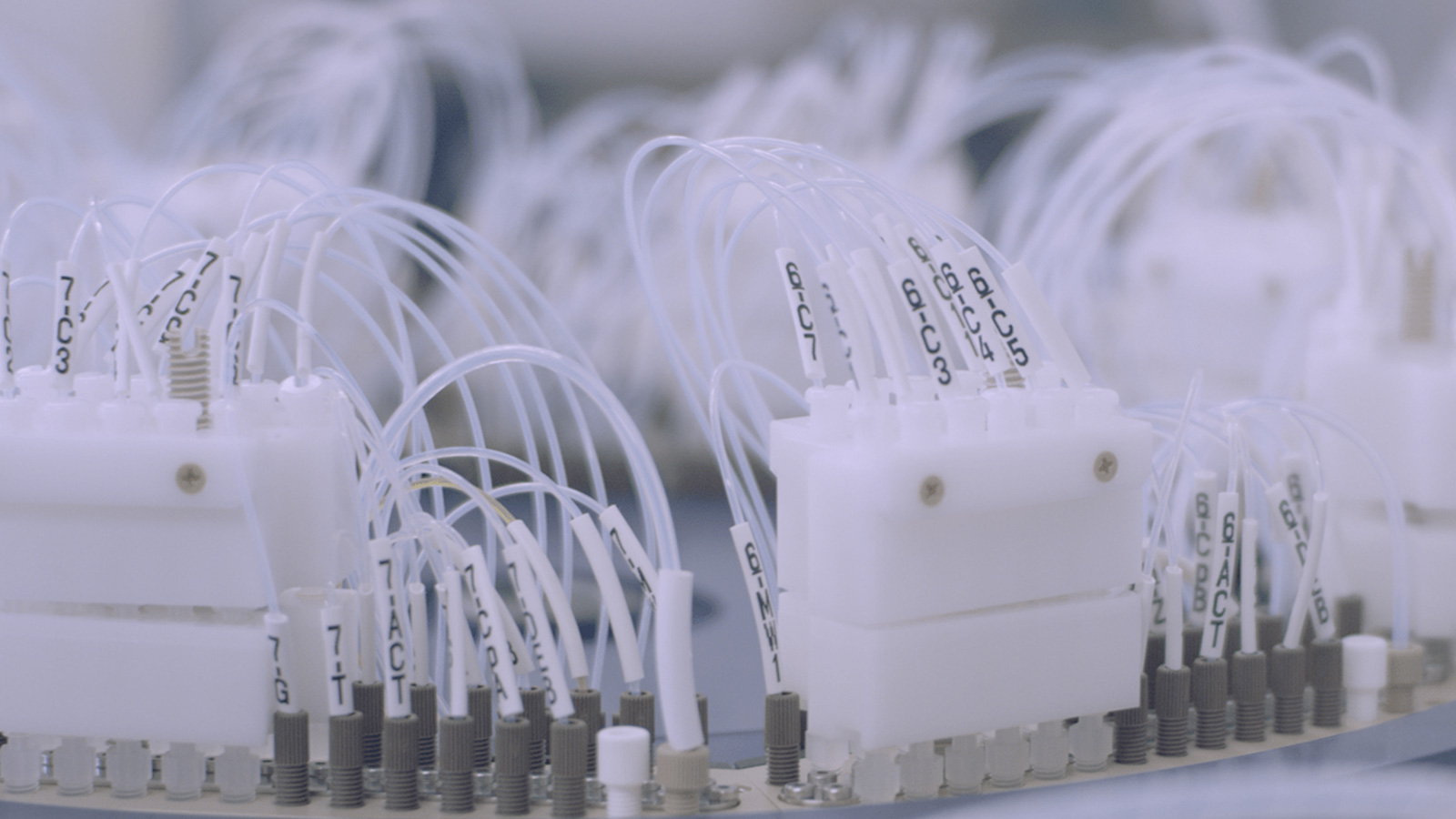 Precision, long-chain DNA.
Remarkable efficiency.
No compromises.
No compromises.
T

E

C

H

N

O

L

O

G

Y

OGAB, one of Synplogen's core synthesis technologies, allows for quick and easy assembly of up to 50 DNA fragments, resulting in strands of 100kbp or more with an exceptionally high rate of success. Synplogen also possesses technologies for the development of viral vectors for use in gene therepy, as well as Combi-OGAB, a combinatorial technique for the creation of high quality libraries with tens of thousands of sequences from just a single reaction.
D

N

A




S

Y

N

T

H

E

S

I

S

From oligo to plasmid, Synplogen offers competitive prices and turnaround times for traditionally challenging DNA, including long-chain, high GC content, high AC content, highly repetitive sequences.
G

E

N

E




T

H

E

R

A

P

Y

Development of gene therapy techniques has been accelarating as a new modality for the treatment of traditionally challenging diseases. Synplogen is building the capacity for DNA synthesis as well as viral vector production all under one roof, quickly and effectively meeting your viral vector needs.
COMPANY

Precision, long-chain DNA.
Remarkable efficiency.
No compromises.
ORDER FORM
Contact us regarding our DNA synthesis services.
JOIN
Apply to join our growing team.
CONTACT
For orders or consultation,
or for enquiries regarding our technology or
partnership opportunities,
please contact us using the form below.