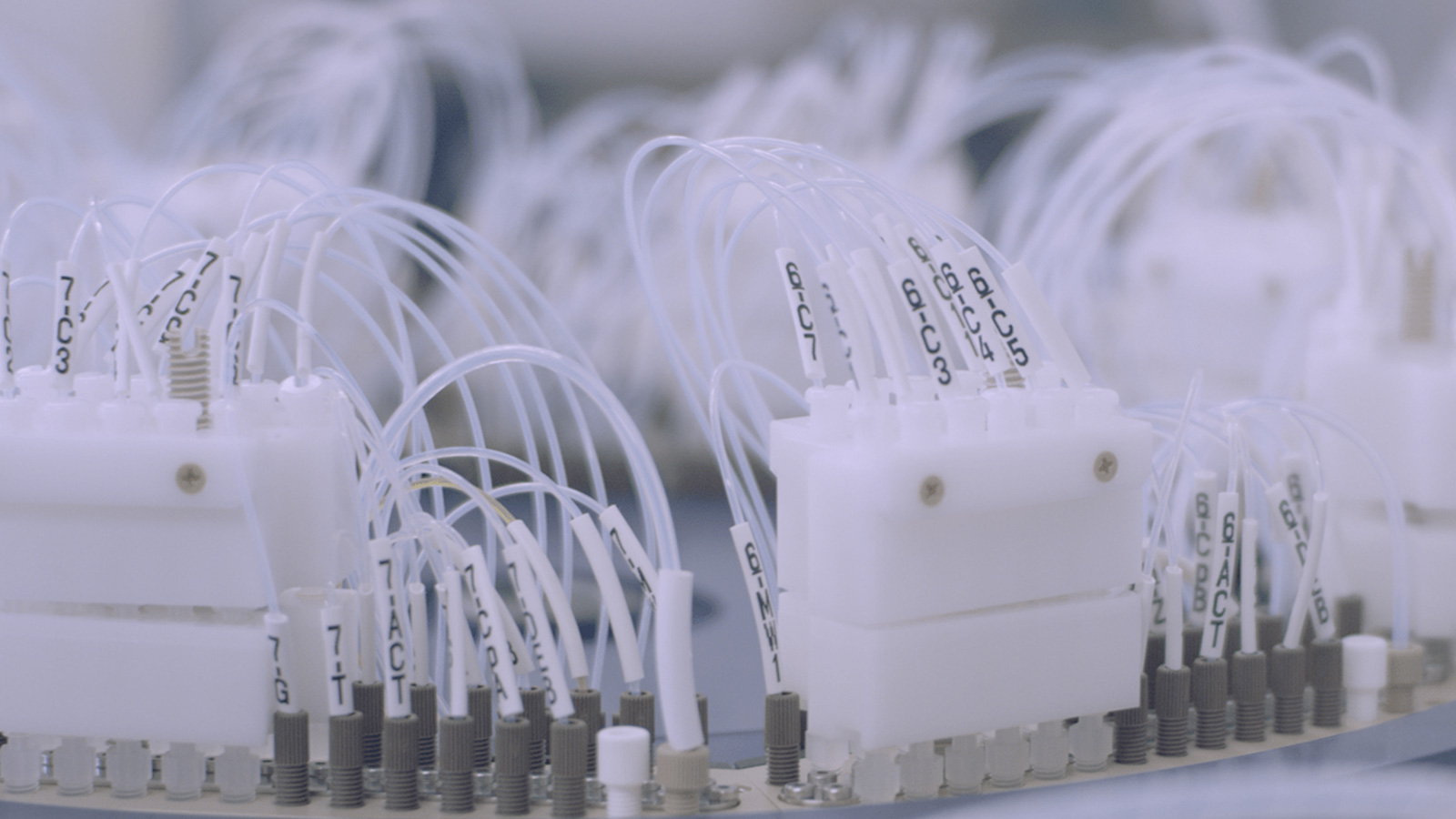 Precision, long-chain DNA.
Remarkable efficiency.
No compromises.
No compromises.
T

E

C

H

N

O

L

O

G

Y

Our core technology OGAB™ assembles up to 50 DNA fragments and can synthesize long-strand DNA ranging from a few kbp up to 100 kbp with extremely high success rates. In addition, we have Combinatorial-OGAB for synthesizing DNA libraries with thousands to tens of thousands of patterns, as well as technologies that significantly reduce the production cost of viral vectors used in gene therapy, a market that has been rapidly expanding in recent years.
D

N

A




S

Y

N

T

H

E

S

I

S

OGAB™ can be used to synthesize DNA of various lengths up to 100 kbp, as well as complex DNA syntheses with features such as high/low GC content and repeat sequences. We also design and construct large and diverse DNA libraries tailored to our clients' needs using Combinatorial-OGAB.
G

E

N

E

T

H

E

R

A

P

Y




B

I

O

F

O

U

N

D

R

Y

™

We provide Gene Therapy Biofoundry™ services related to commercializing research for gene therapy products (Chemistry, Manufacturing and Control: CMC). In addition, through collaborations with domestic and overseas development partner companies capable of GMP-compliant manufacturing, we have established an integrated development and manufacturing value chain that will contribute to early entry into clinical trials and early commercialization of innovative gene therapy products.
COMPANY

Synthesis of precise and long genomic DNA
Our company's name Synplogen is derived from our proprietary DNA synthesis technology,
OGAB™, which enables the precise synthesis of long-strand DNA.
JOIN
We welcome applications from individuals of various talents and experiences.
CONTACT
If you have any questions about our services and technologies,
or if you would like to discuss collaboration, media coverage,
etc., please contact us using the form below.